Plants, Bees and & Trees Are the Talk of the Agriculture Community in April 2013
 Stanley Holloway

Spring has finally arrived as evidenced by the increase in calls and office visits for agricultural related information and assistance. During the month the Agricultural Staff conducted Cooperative Extension's Annual Plant Sale. This year we again offered a wide variety of plant material and fruit varieties for sale to local residents. By combining orders with surrounding counties, we were able to get discounted bulk quantity prices and offer the plants material at a reduced price to our clientele. In total, 700 blueberry plants, over 13,000 strawberry plants, 400 blackberry plants, 450 black raspberry plants, 400 red raspberry plants, 1100 asparagus crowns, 40 horseradish roots, and 400 apple and pear trees were purchased by over 200 local residents. In conjunction with the annual plant sale, Extension staff provided detailed information regarding planting and care of the plant material purchased.
TRACTOR continues to gain momentum as the number of interested farmers and potential customers continue to increase. At this time we only have hydroponic lettuce being moved through the facility; however, sales continue to increase with 2 deliveries being made per week to several Ingles and Save-Mor grocery stores and three restaurants. We, as well as our customers, are looking forward to the production season when more products will be available.
Later in the month, the Toe Cane Beekeeper's monthly educational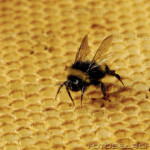 meeting was held
with 21 local beekeepers attending. The topic of this month's meeting was on catching swarms as the season for honeybee swarming rapidly approaches. Dr. Jill Sidebottom, Christmas Tree IPM Specialist, was also on the program to discuss a survey she is conducting relative to honeybees in proximity to Christmas tree farms.
Later in the month, Tres and I will serve as a Persons In Charge, for the West District 4-H District Activity Day being held at Haywood Community College, with 6 volunteer judges from the county. Tres, Jeremy, and I will also participate in a 2-day Food Hub tour to Virginia with several agents and others from WNC looking at what others are doing in regards to the local foods movement in other areas of the country. It is our hope that we can learn from others and apply that knowledge as we further develop TRACTOR.
Ten (10) field visits were conducted during the month on a variety of topics including: soil testing (1), fruit production (3), tobacco (2), general home landscape (2), and home gardening (2).  In addition, over 50 office visits and numerous telephone and e-mail consultations were conducted during the month regarding a wide variety of agricultural topics.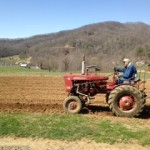 Jeremy Delisle
A potato trial is directed by Jeremy Delisle.  The grower will stay in contact with Jeremy and document the pros and cons of growing certain varieties of potatoes for Western North Carolina.
Adam McCurry
We are getting into the growing season and things are picking up. I have spent a lot of time over the past month working with growers to prepare them for the upcoming season. We now have five local strawberry growers in Yancey County that I am working with. The total acreage is about three acres. To this point things look good for these growers. April 9th I conducted a shared use equipment training and demo for local growers. The goal was to show local growers what is available to them and how to use it. April is also when we do our annual plant sale that we finished on the 19th.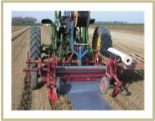 Was the information on this page helpful?
This page can also be accessed from:
go.ncsu.edu/readext?217636