Workshop: How to Grow Wild-Simulated Ginseng
If you own mature forestland (or a nice wooded backyard) with good soil and drainage, ginseng may be a viable way to diversify your property and produce income from your underutilized woods. Ginseng is a native medicinal plant that has been wild-harvested here in the mountains of the High Country for centuries. While it can be a tricky plant to grow successfully, the market for ginseng has averaged over $750 per dried pound over the last few years. Ginseng takes between 7-10 years to reach a size favored by the Asian markets to which it is exported.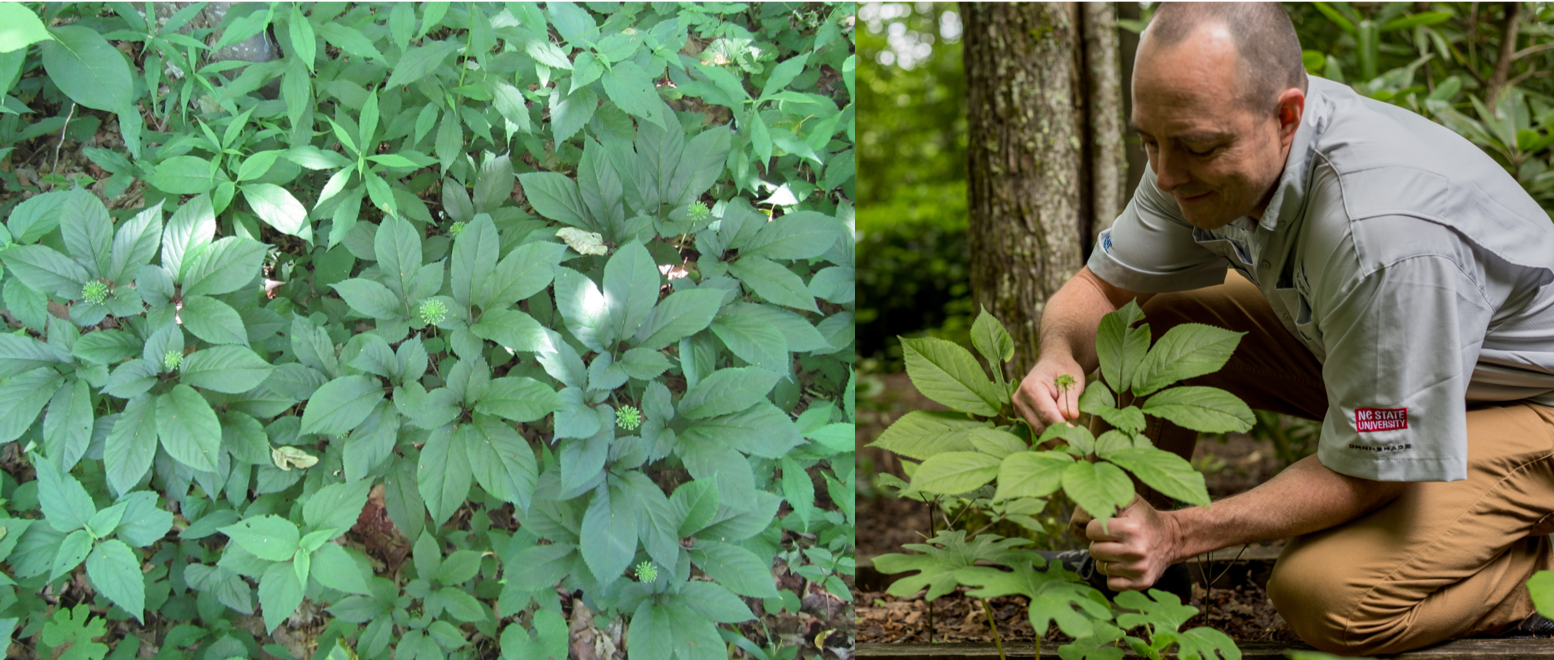 In October, N.C. Cooperative Extension of Yancey County will be hosting a workshop on how to grow wild-simulated ginseng.
Workshop Dates:
October 10, 2019 @ 4–6 p.m. – 20 participants max
Topics will include:
Site selection, soil fertility requirements, & companion plants
Site preparation
Planting methods
Production issues—(pest mitigation & poaching issues)
The market for ginseng
To register: call N.C. Cooperative Extension, Yancey County Center (828) 682-6186.
Space is limited. Cost to attend the workshop is $75. Participants will receive a starter kit of 1/4 pound of stratified ginseng seed. The first 20 registrants will also receive a copy of "Growing & Marketing Ginseng and Other Woodland Medicinals." Please call or come by the N.C. Cooperative Extension, Yancey County Center to register for workshop sessions. Checks may be made out to "Yancey County Cooperative Extension."
Additional seed is available upon request.