Abriendo Puertas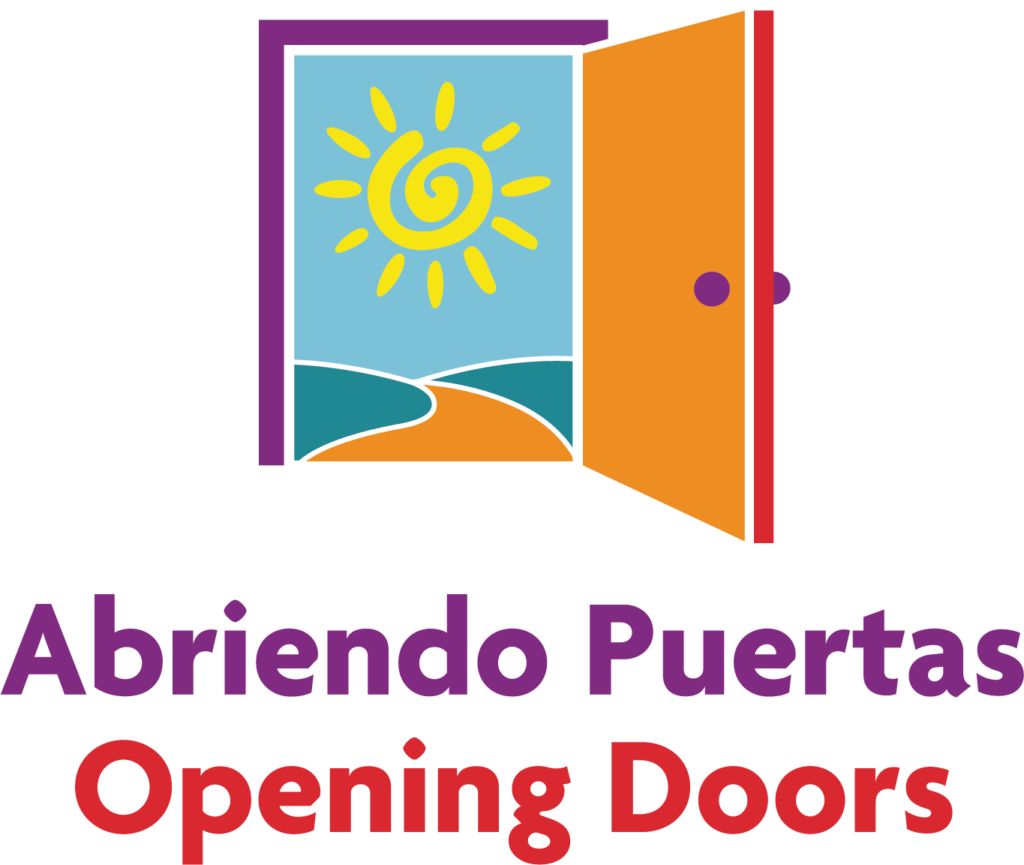 Abriendo Puertas, or Opening Doors, is a series of up to 10 workshops for Spanish-speaking parents. It is centered on the cultural values, strengths, and experiences of Latino parents. The curriculum consists of topics that range from early childhood development to school readiness, good health, social and emotional well-being, economic well-being, parenting styles, and leadership and advocacy. It was designed by Latino parents, for Latino parents, and uses popular Latino sayings, or "dichos," to explore cultural messaging and create a safe, culturally-relevant space in which parents can reflect and share freely.
SOBRE NOSOTROS + MISIÓN
Abriendo Puertas, o Opening Doors, es una serie de hasta 10 talleres centrado en los valores culturales, fortalezas y experiencias de los padres latinos. El currículo está compuesto de temas que incluyen el desarrollo temprano del niño, preparación para la escuela, buena salud, bienestar socio-emocional, bienestar económico, estilos de crianza de los hijos, liderazgo, abogacía y mucho más. Fue diseñado por padres latinos, para padres latinos, y usa dichos populares para explorar mensajes culturales y crear un espacio seguro donde los padres pueden reflexionar y compartir libremente.
Program Facilitator: Maria 
Contact Information: 
Meeting Location: Virtual
Meeting Time: TBA
Meeting Dates: TBA
REGISTER FOR THIS CLASS