Circle of Security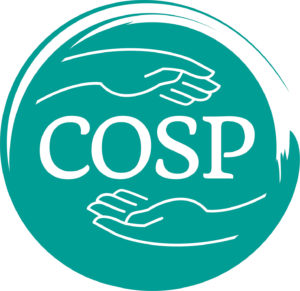 All parents wish children came with instructions. It often feels like we're just making it up as we go along, never sure if we're getting it right.
You're not alone. We've all felt that way.
When your child's behavior has you confused and frustrated, it's not uncommon to wonder what's wrong with him…or what's wrong with you. We find ourselves asking, "Why would she behave this way?" or "Is there something wrong with him?" or "Why doesn't she like me?"
Building stronger relationships for your child's long-term success
Circle of Security™ Parenting is an 8-week parenting program based on years of research about how to build a strong relationship with your children. It is designed to help you learn how to respond to your child's needs in a way that enhances your connection with him, which often leads to changes in the child's behavior. Circle of Security™ Parenting helps parents give their children a feeling of security and confidence so they can explore, learn, grow and build positive relationships; all essential skills for life-long success.
Be bigger, stronger, wiser and kind
Through the Circle of Security™ Parenting Program, you'll start to see that your child's need for attention is actually a need for connection with you. You'll learn how to be bigger, stronger, wiser, and kind so you can both set limits and still take the time to understand your child's emotional world.
The results?
Parents who participate say they have happier, more positive relationships with their children and their children are more understanding of other's emotions and have stronger self-esteem.
I would tell all parents who would have the opportunity to experience this training to take this, embrace this, practice it, live by it, and not only your children will benefit but you will come away feeling empowered as a parent.
Circle of Security™ groups are available to parents and caregivers in your community in the spring and fall of each year at St. Thomas Episcopal Church in partnership with the church's Abbey outreach initiative, Resources for Resilience™, Yancey Alliance for Young Children, and N.C. Cooperative Extension.
Members of our local community who have been trained and certified by Circle of Security International facilitate our Circles. To learn more about how these simple, powerful group meetings can help you be the secure base and the safe-haven that every child needs, please visit their website: www.circleofsecurityinternational.com
Who should attend?
The Circle is relevant to all age children. Most families who seek out Circle of Security will have at least one child seven years old or younger.
Contact Information: parenting@brpartnershipforchildren.org
Meeting Location: Reconciliation House
Meeting Time: 6:00 p.m.-7:30 p.m.
Meeting Dates: Beginning October 16, 2023